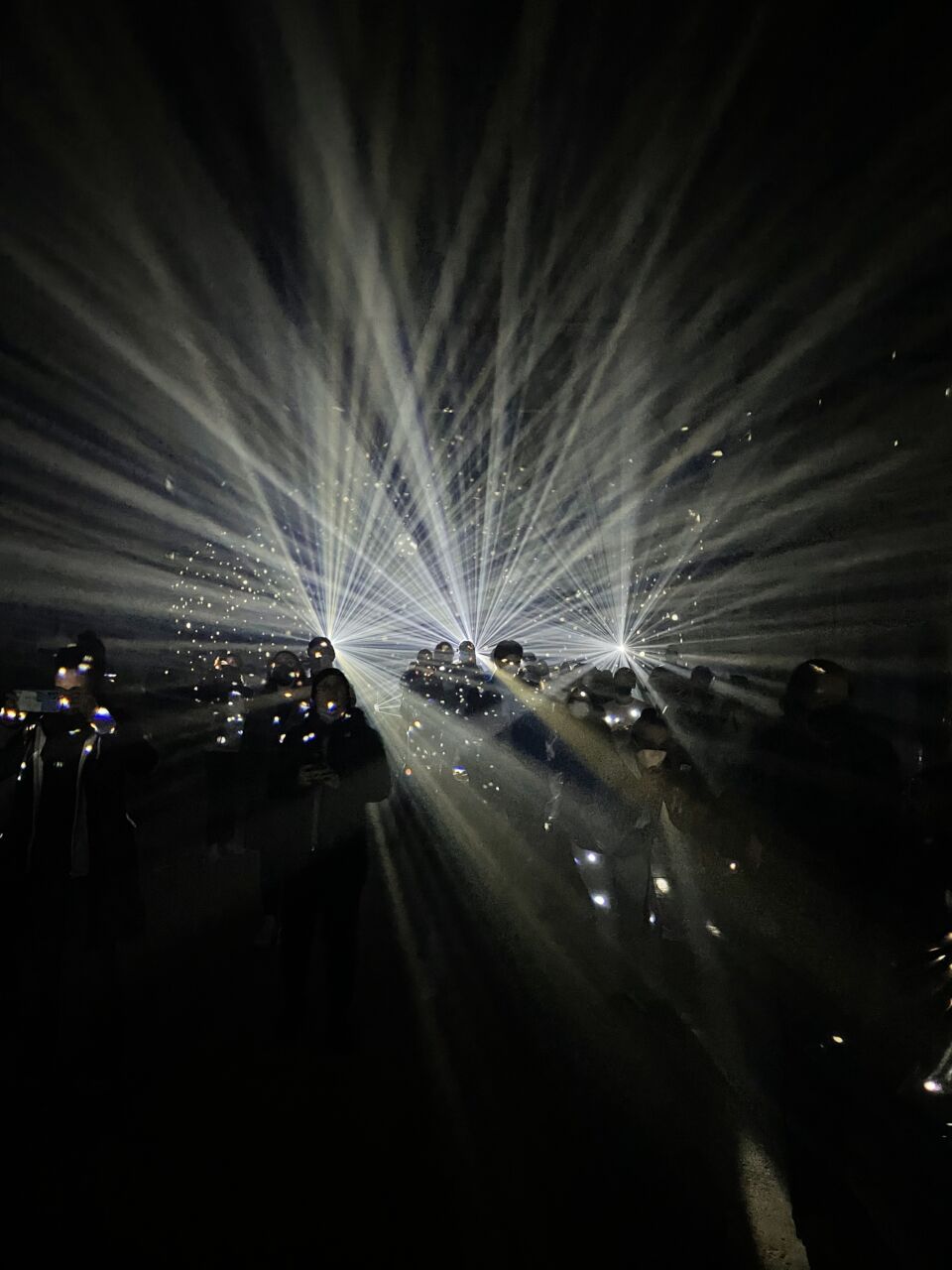 Team visit
Every year Barcelona celebrates its co-patroness Santa Eulalia with a Lighting design festival.
The location is Poble Nou ("new village" in Catalan), a district bordered by Mediterranean Sea. It is a very peculiar place where co-exist three souls: 19th century factories, brand-new residential buildings and 22@ (the technological and innovation district).
Exceptionally celebrated in November this year, Llum BCN is always an occasion for our team to look for inspiration, as lighting is a complex and essential element for our architecture.
Xavi Bové Studio – Lunar Oscillations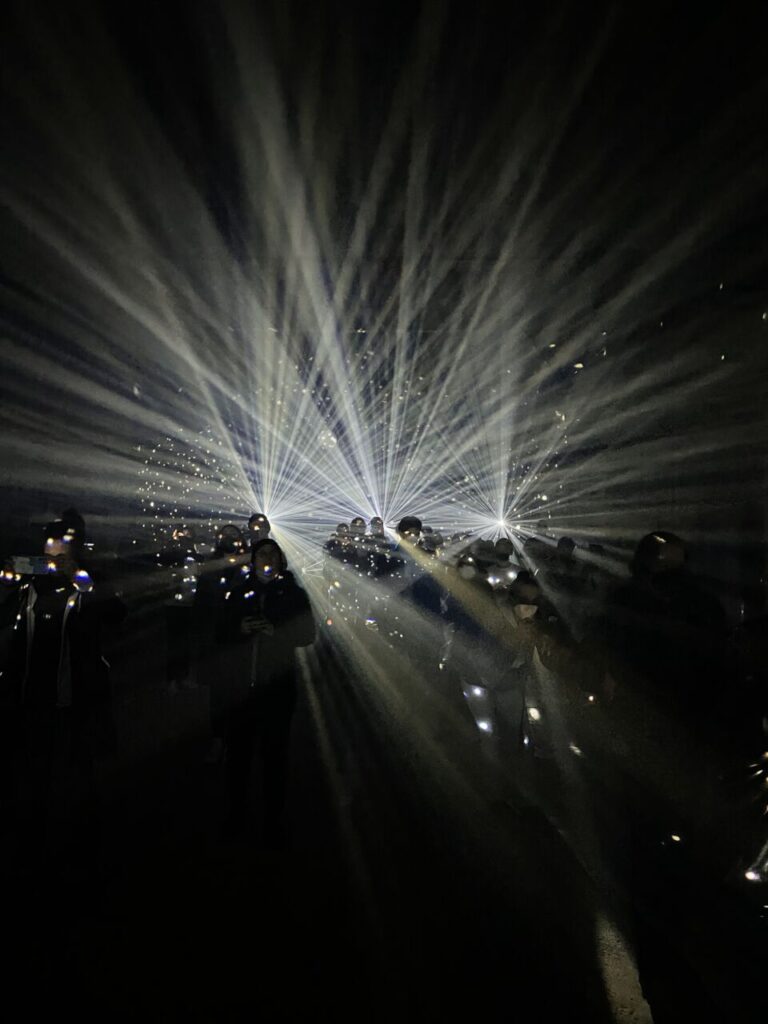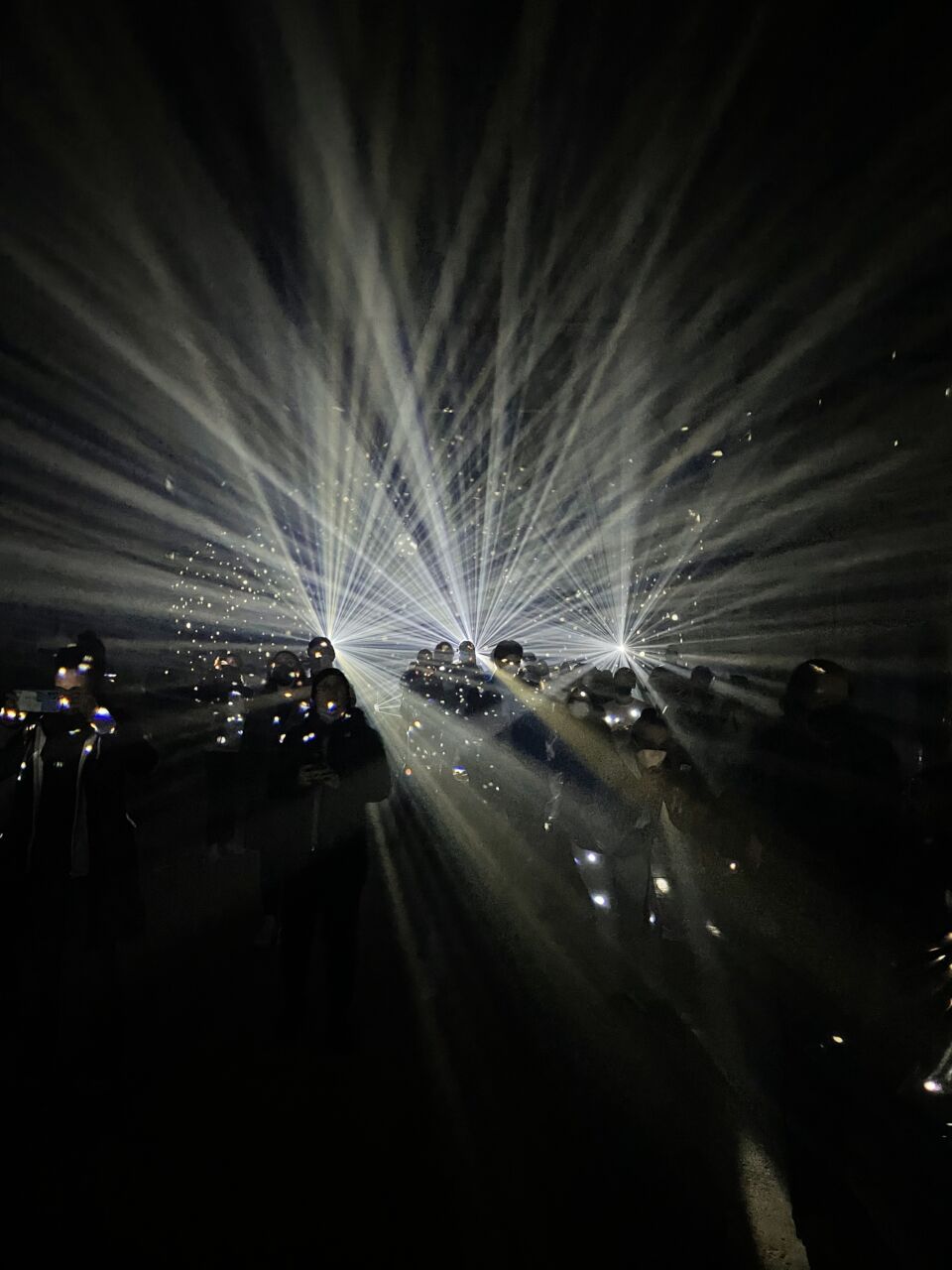 The visual composer Xavi Bové converted an old factory (now a creative space by Utopia126), with brutal finishing in a magical spacewalk. Several rotative white beams of light and multiple moons gave to the spectator a romantic unexpected scenery, thanks to the use of an algorithm.
TigreLab Art – Color Conversations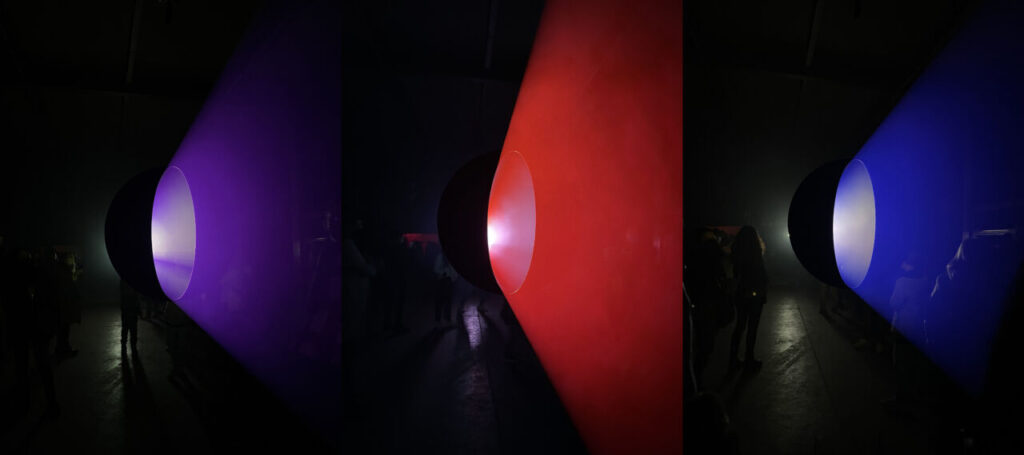 It is not by chance that we talk about "architectural light". A big spotlight was precisely shaped as a colorful cone, centered in an abandoned industrial ship. The light was so materic that a lot of spectators extended their arms trying to grab it.
This installation permitted us to reflect how different elements, not only matter, can create and fill the space.
Quiet Ensamble – Unshaped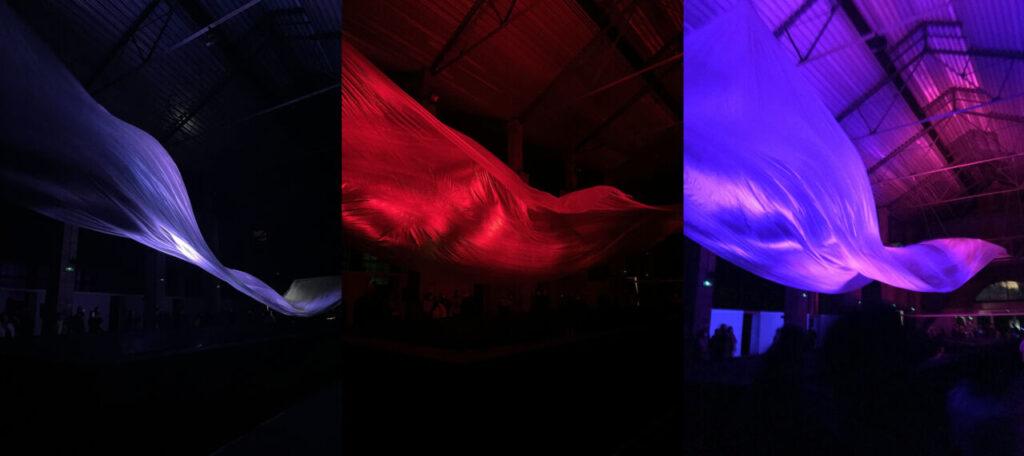 The ability of this Italian creative duo to assembly a very impressive installation, with simple ideas and low-budget, is striking. A giant canvas was raised and pulled down by blows of fans and illuminated by RGB spotlights to represent gust of wind and thunders, to reproduce the perfect storm with a dramatic crescendo.