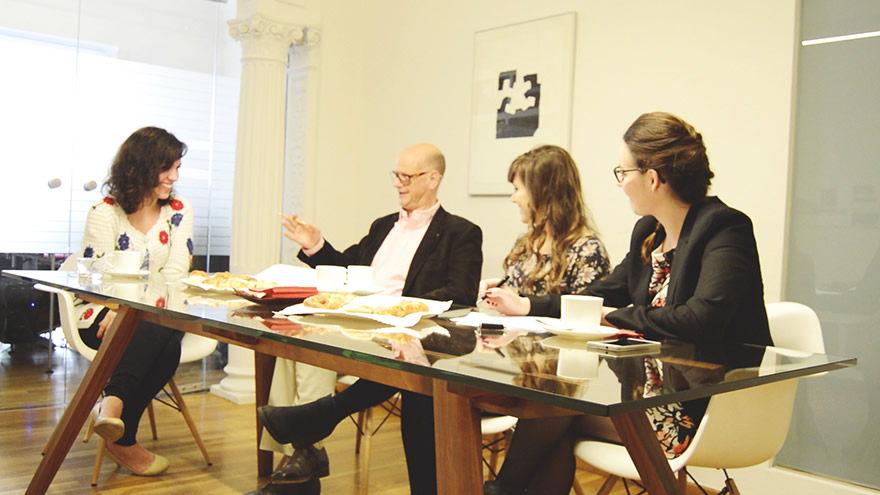 Laura Pelegrín
Founder and director of Laura Pelegrín, where transformative communication strategies and projects are developed. They help organizations grow into their full value from their core, transforming their purpose into a vehicle of social and economic growth through strategic thought and the channeling of talent.
Laura is from Girona, from a family of lawyers – her father, and her sisters too. She is a Political Science and Public Administration graduate and she has a postgraduate degree in Political Communication and Strategy from the Autonomous University of Barcelona, as well as a Master's Degree in Marketing and Commercial Management from ESADE. She worked for the Generalitat de Catalunya – the Autonomous Government – for eight years and she currently runs her own company: Laura Pelegrín.
Why did you decide to study Political Science and Public Administration, and later the Humanities?
I have always been quite critical with society, and I wanted to learn something that provided me with sociological knowledge in a sociocultural context. The Humanities were more like a personal choice, to get to know myself, to feed my spirit, as it were. To understand the why of things. Also, I had already had a first contact with them when studying political philosophy.
After different master's degrees and other studies, do you think you will continue your academic training? What do you think has been the turning formative point to get to build LP?
There was a time in in my life in which training felt like a quest. However, that is all changing nowadays thanks to self-taught online courses, like MOOCs, through which I can keep on learning about more specific subjects without having to turn to wider studies. The inception of LP was based on my 7-year work experience in the Generalitat. My professional profile emerged there, since I saw an opening in the area of institutional communication: public administration. I believe it is important to communicate to the citizens all that the administration can do for them, since they must understand the different practices of those institutions, and the reasoning behind them.
What projects are you currently working in?
As for the private sector, I am working with a client who works on emotion management with a project on the rise that needed a communication and management strategy. It is a challenging project, and I'm putting much effort into it. In the public services sphere, I am working in ICREA, a project from the Generalitat that is attracting great international scientific talent and that needs to work on its visibility. We are also working on the strategic repositioning of the Lleida-Alguaire Airport. I believe in projects that have social impact, even if they are not from the public sphere, if they are focused on personal welfare. For instance, we have another private client that develops products for gluten intolerants. I believe that I can contribute an added value to this type of projects, which was one of my goals when I started LP.
What is success for you?
To keep what I feel in tune with what I do. Just like contributing something to projects, feeling at ease with my values, and see those reflected in them. Also believing in people. If you manage to build a team with a connection, and they all follow a same purpose, everything turns out successfully.