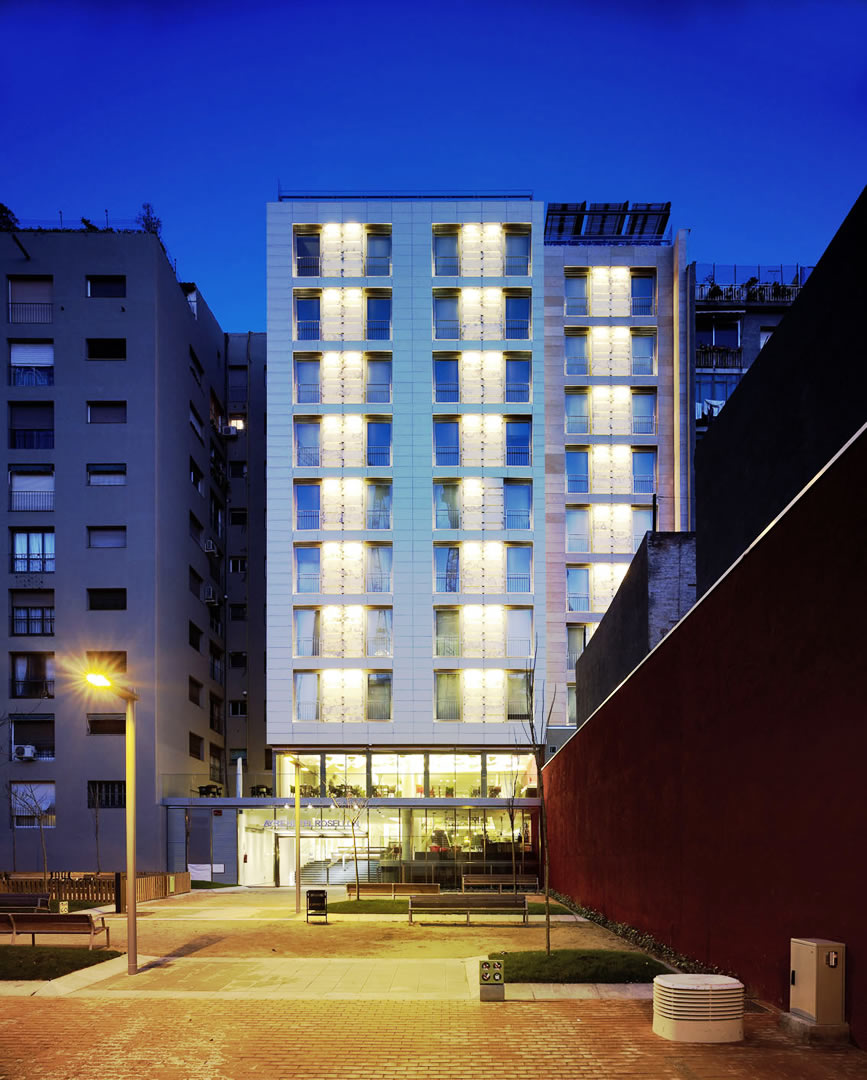 Building a hotel means a great effort for the contracting party. The first challenge for our team lies in capturing the energy of that initial stage and driving it forwards to boost creativity and efficiency.
Here at WA we create a brand image, confer identities and anticipate our client's growth and development by taking care of each and every detail in the way. Among the examples of our work for hotels we can highlight:
Hotel Picasso: It is located within the urbanization project of the Ciutadella, developed in 1872 by Josep Fontseré i Mestres, whose proposal consisted of adding a unitary façade to the buildings around the Born market. Our project included the creation of two parking stories, four stories and an attic that was later transformed into a rooftop terrace. By turning limitations into strengths, we have managed to keep a contemporary Mediterranean touch of freshness.Hotel Lindner: Our team obtained exceptional results in a record time in this hotel in Mallorca. First we conducted technical due diligence for its purchase in 2005. Later we refurbished 60% of the rooms, rehabilitated the roof and the façade, legalised some of its spaces, and built a spa – all this within only six weeks.
Ayre Hotel Rosellón: Inspired by Gaudí's maxim, "To be original is to return to the origin", our proposal was chosen as the winner of a private competition to build a four-star hotel near the Sagrada Família. It holds 105 rooms, suites and meeting rooms, and it is a unique, luxury choice for its clients. The most emblematic element is the patio, with high-design lighting and a ventilation system that follows bio-climatic principles.