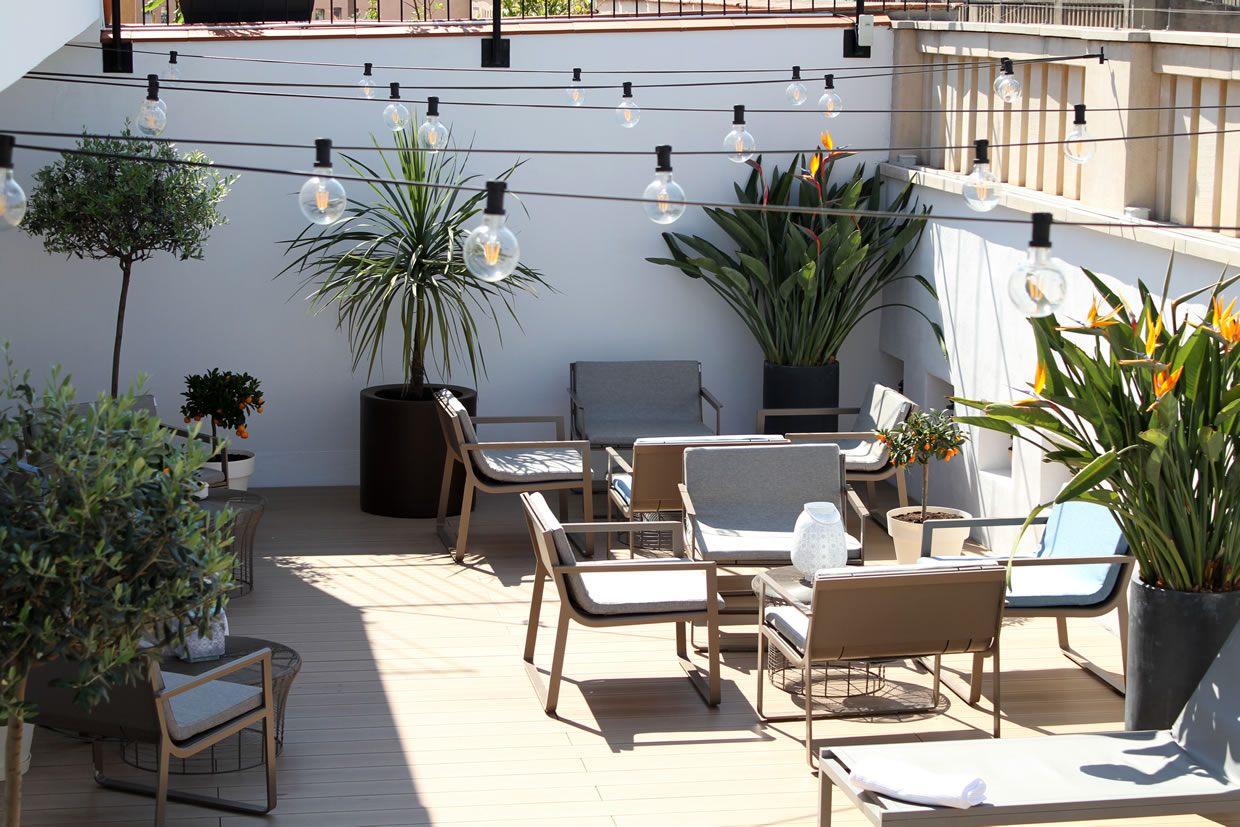 What about an unforgettable evening with live music and sea views?
We know just the right place: the rooftop terrace of the K+K Hotel, located on Paseo Picasso in Barcelona.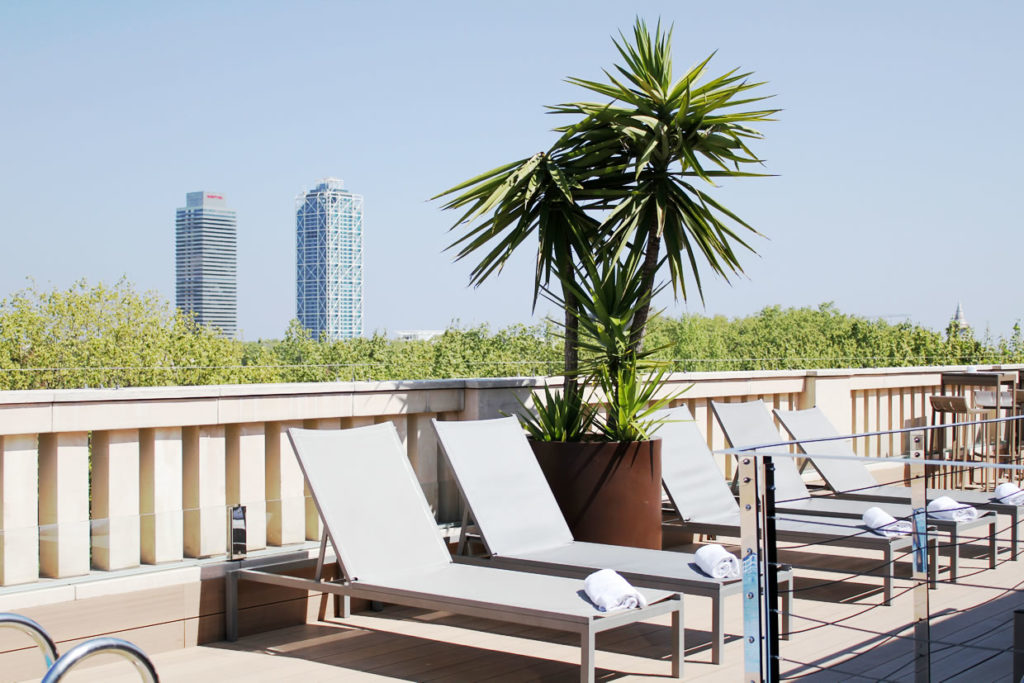 After the refurbishment works by the Wortmann Architects team, the new space has become a design spot from which to enjoy stunning views. While the terrace was previously split because of a height difference, the two areas have come together thanks to the placement of a new exterior staircase made from wood and metal; the users can now walk around the entirety of the space while still enjoying different ambiences.In this made-to-measure project, all materials and finishes have been carefully chosen to obtain an integral design that sparks new and thrilling sensations in the user. The warmth of the floorboard and the newly installed wood bars and the elegance of the thoroughly selected furnishings have turned this rooftop terrace into an oasis swept by a Mediterranean panorama. Moreover, we have used high-quality materials: for the bar cabinet we have used Kaza Concrete pieces, designed and finished to evoke waves, bringing the sea into space.
The rooftop terrace has become a multipurpose area that transforms throughout the day. The fabulous pool and solarium area is combined with a place to relax and rest, and at night it turns into a chill-out lounge to enjoy a drink and good music.
All these factors have made the K+K rooftop terrace the ideal space to enjoy a special moment and also to plan all kinds of events. It has won multiple awards and appeared in various publications, and it has been chosen as one of the best 14 terraces in Barcelona by Venues Place.