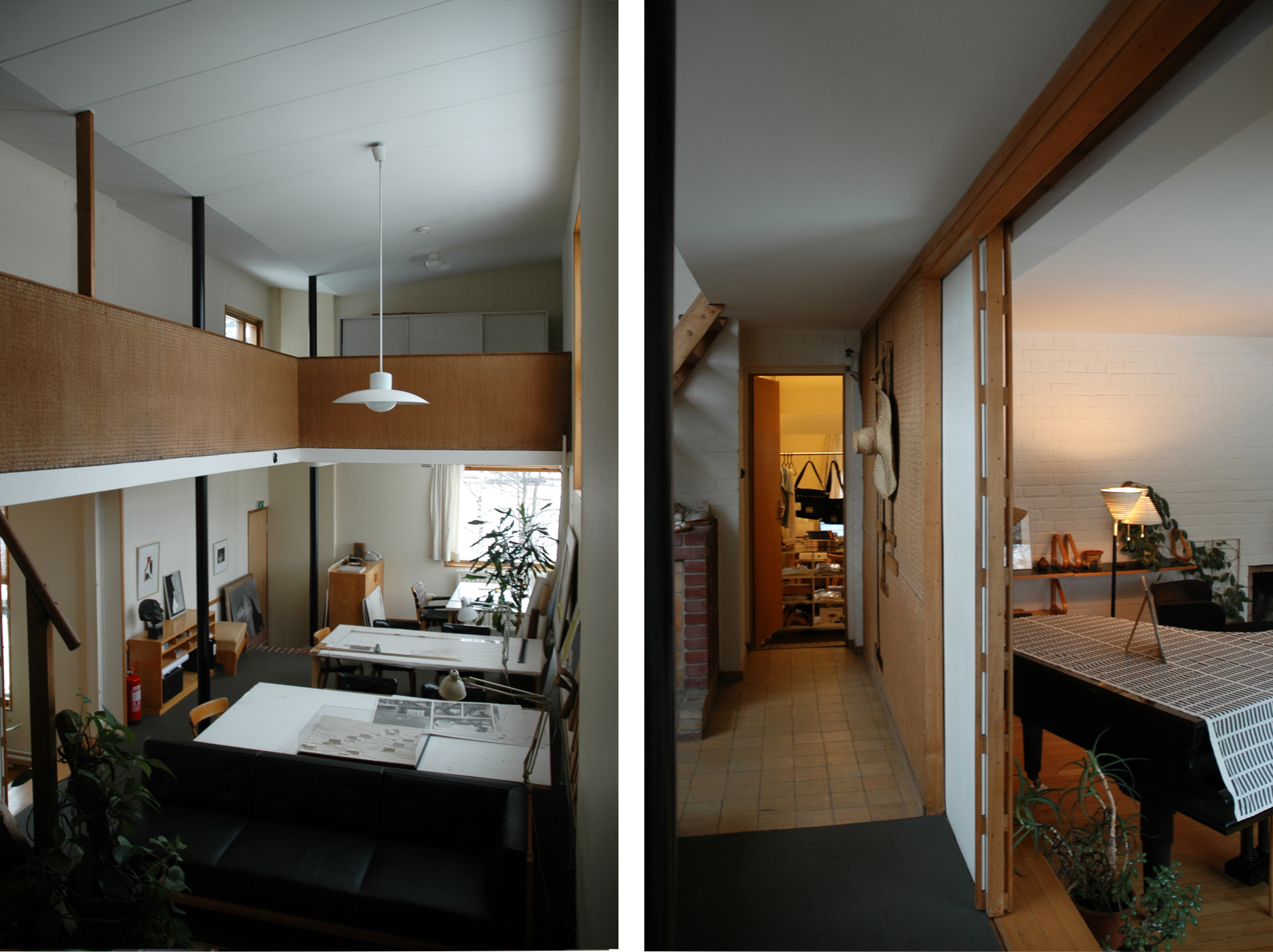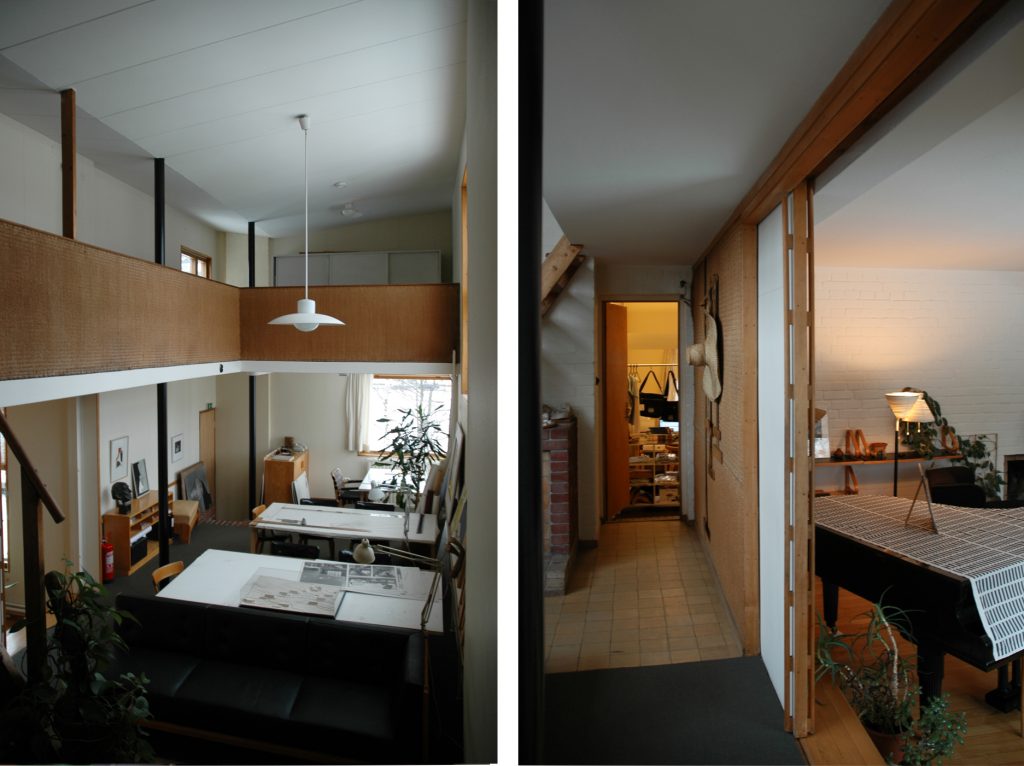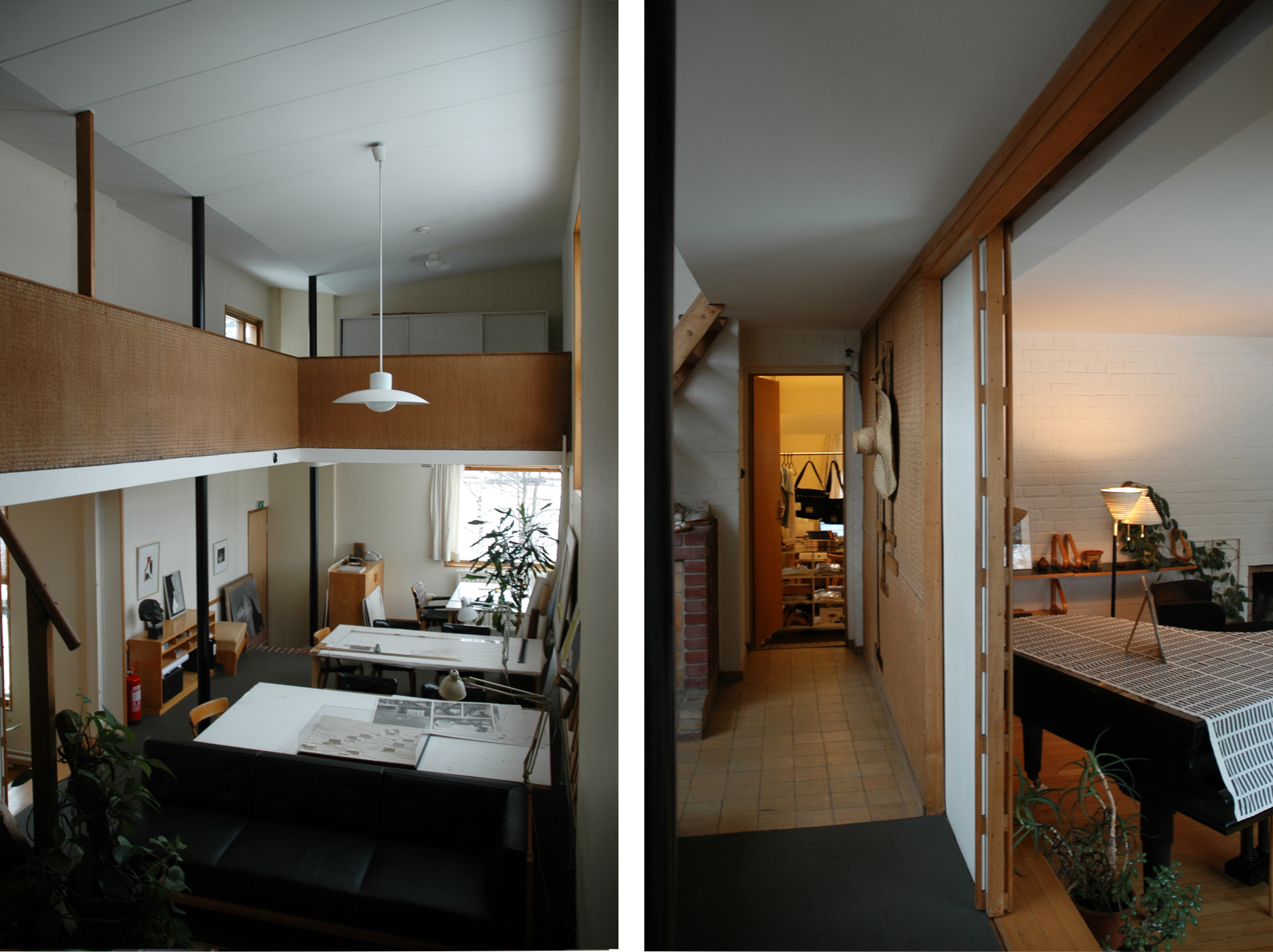 Every architect should build for people, understand the needs of the client and adapt the project to his way of life. Entering someone's house conveys us an impression similar to that received when we first meet him and lets us discover his most personal habits. But when entering to a renowned architect's house we also receive part of the architect's personality, how the rooms are connected and what hierarchy is given to each space, gives us information on the experience of the one who has though it.
But what happens when the architect builds for himself. The architect's home always raises a certain interest since it is the most personal project of his career and he will award himself the license to include all his desires and concerns. A project which is sometimes used to impress a prospective client and sometimes, mostly, just to live, without leaving a little place for the experimentation of all that could not be produced because of a tight budget or a bit demanding client. Over time, some houses from the most renowned international architects, lose its status of home to become places of pilgrimage for architects and curious, transformed into museums where it is attempted to recover the appearance they had from photographs and memories of family and friends.
It is well known that the great German architect Mies van der Rohe never built his own house, a fact that has served his detractors as an argument to criticize the slightly warm of his impeccable spaces, neither little is known from his places of work which, at some point, should have accommodated a lot of draftsmen and collaborators during his productive period of university buildings and skyscrapers in Chicago. Although, Mies van der Rohe was very careful in selecting the works to be published in his collection of works, discarding those initial projects that had no place in his later philosophy, he certainly did not allow the disclosure of the images of his personal spaces, so that the graphic legacy left to us is as detailed and thorough as his architecture.
Among the big names of twentieth century architecture, there are two architects whose houses have come to our attention, although both are based on very different circumstances and personal stories, they have a similarity in the way of making and understanding architecture, which go beyond the space itself. Two architects who have been sometimes described as organic by the use of slightly processed materials and by the composition of spaces which little understand about modules and rational measures.
The first of them, Frank Lloyd Wright [1867-1959] will build three homes along his career. After completing his training with the architect Louis Sullivan in Chicago, Wright works as an architect from his home and studio on the outskirts of the city, a home which he will leave after 20 years of profession to build what was considered by himself as his true home, Taliesin. A house built on a land owned by the Lloyd family in the valley of Spring Green in Wisconsin and which since the first version was completed in 1911 until the architect's death in 1959 undertook a long process of continuous transformation including its complete reconstruction after two tragic fires. In addition, this home would be completed with the adaptation of a nearby building that would serve as studio on a former school built by himself for his father. The last of his homes, Taliesin West, is a working headquarters located in the Arizona desert where the architect spent long periods of time to avoid the cold winters of Wisconsin.
Across the Atlantic, the young Alvar Aalto [1989-1976] builds his house in 1936 near the city of Helsinki. It was located in an area surrounded by nature, now absorbed by the residential fabric of the city. The architect divides his home between the private family area and his professional studio which eventually had to be moved to a separate building in 1955.
Clearly, the fact that has attracted our attention is the similarity of both architects in combining the tasks of living and working which are revealed in the lives of the masters. Their workshops grow and become true working communities where their employees share work but also common experiences. Both firms have reached a level of intense activity which still continues today, housing the foundations created to preserve their work. In the case of Wright, his workshop even houses the school of architecture founded by himself and which still remains active.
This homes area invaded by the architect's work space, which is integrated as another space and it is given a great importance to the common spaces of relationship. In Aalto studio, one of the enclosing walls of the dining area is designed in front of a slope with a group of stands that would be used as seats for the partners to attend film screenings and performances organized by themselves every summer. For Wright common recreational activities will acquire such importance that in addition to adapting a theater inside his workshop, he produced an internal publication with the performances schedule. His students, due to the remote location of the place, had their own rooms and common areas that should maintained following strict community rules.
The coalescence between work and personal live in both cases is not only an advantage for students and employees who benefited from the proximity of the master and had the freedom to learn in a family environment in constant contact with their fellows, but served the same architect, who used the community as an update tool. To stay surrounded by young talent and inspiration brought new energy to the studio, something very important in a time when there were not so many available methods to keep up professionally.