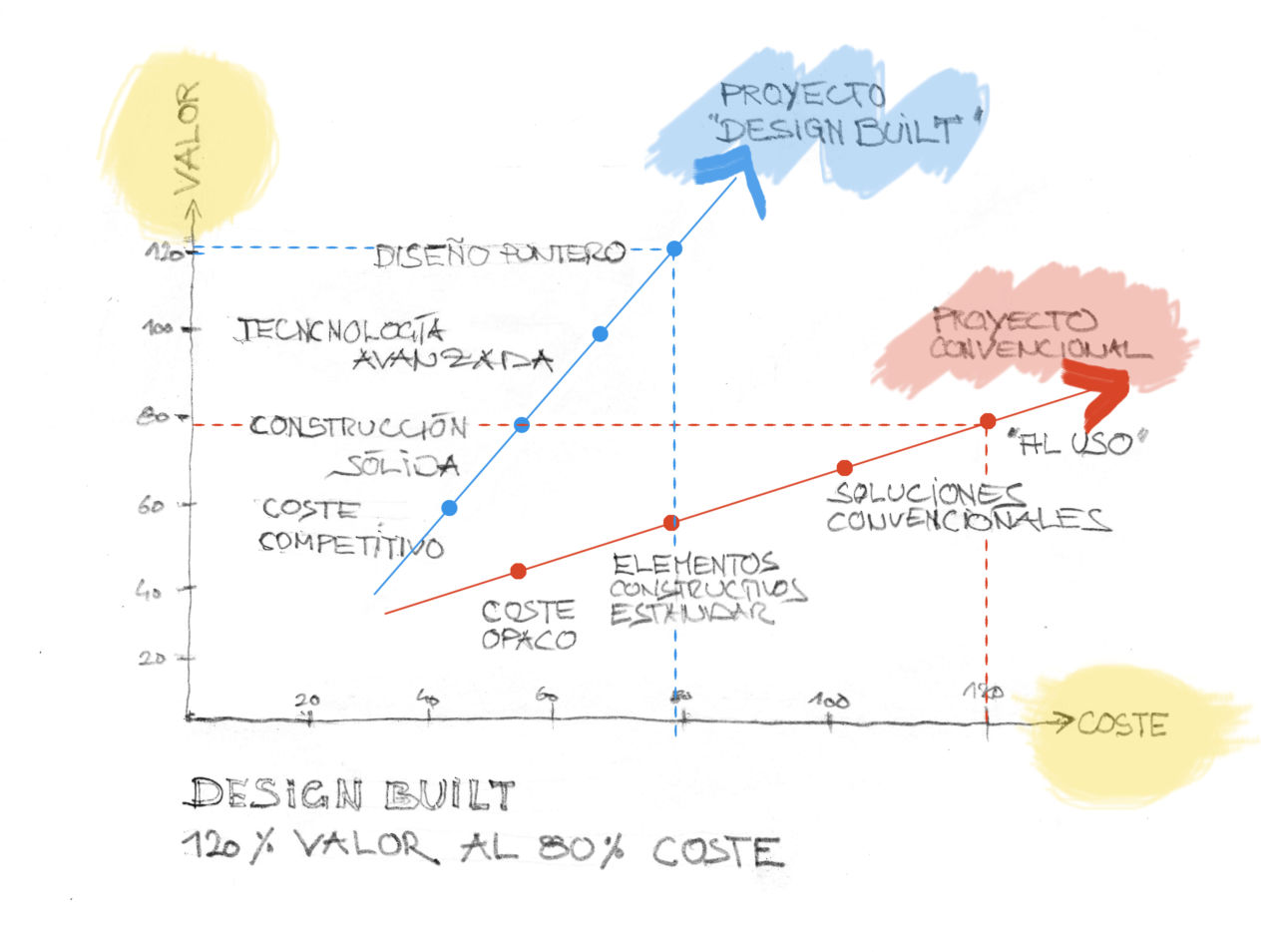 As a result of our experience in designing industry, company and hotel buildings of high added value, we have developed a new initiative that will incorporate turnkey projects to our offered services. In other words, our technical team will control the conception, management and construction processes in their entirety, and the cost will be previously agreed on with the client.
In practice, this means that our technical team, together with the proprietors, will decide not only on the architectonic quality of the newly designed spaces, but also on the definition, purchase and placement of all the elements in the building. This will also result in perceptible synergies between the office team and the on-site technical team, shortening their communication paths.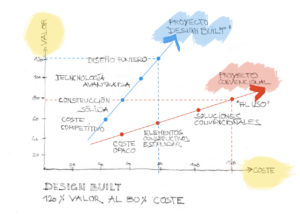 With the effective organization of this new activity in mind we created WORTMANN DEVELOPERS, devoted to promoting and constructing buildings. Casa Bellavista, our pilot project, is a single-family home of 700 m² of constructed area that brings together all the traits that make up a design home. It is located in the most exclusive residential neighbourhood in Castelldefels, facing a forest and with sea views.
During the processes of design and construction, the team at Wortmann Architects & Developers tailored a home to fit a family with four children. A wide variety of spaces – from a room for specific purposes in each of the three stories of the building to a workroom for manual creative work – adapt perfectly to the needs of their users. Our team also carried out the garden landscaping and its integration with the different parts of the house.
The resulting value for money proves that our design-build initiative has the potential to become a winning bet, as we accomplished a 120% of our desired result at an 80% of the usual cost for high-end housing.