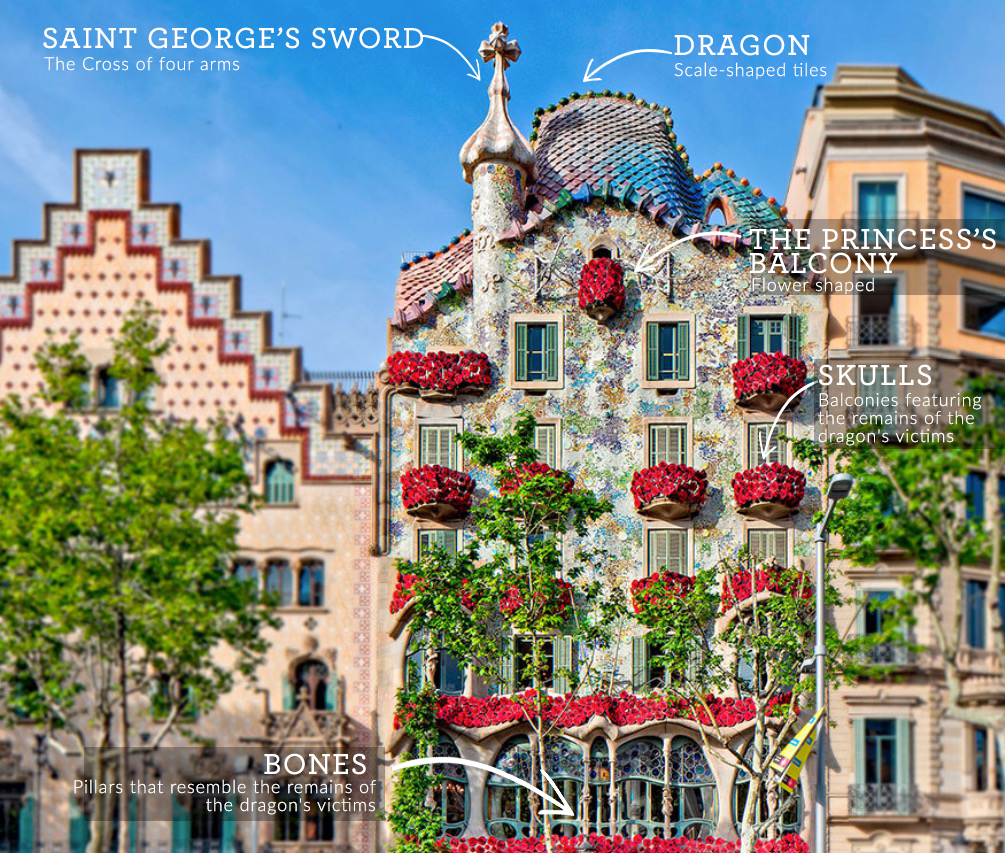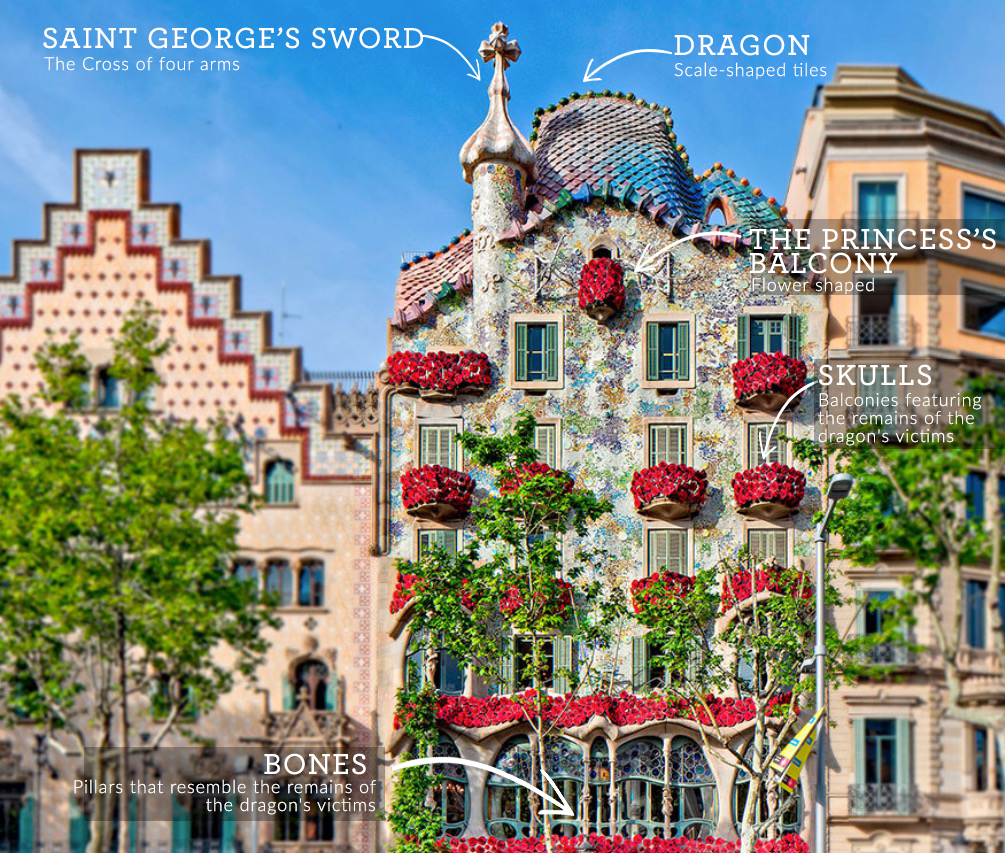 1. Gaudí honors the legend of the Sant Jordi knight on the Casa Battlò façade, which is dressed in red roses on this special day.
The legend goes about a knight, Sant Jordi, who saved the kingdom's princess from the jaws of a dragon, killing him with his sword. From the blood of the dragon, a red roses garden was born, and the triumphant knight picked up one of them to give it to the princess.
On April the 23rd, Barcelona, like the rest of Catalonia, celebrates its patron with great enthusiasm; perpetuating a tradition based on love and culture. In fact, this day's tradition is for men to give women a red rose, and for women to give men a book. However, every year is more common that men and women give each other roses and books indistinctly on this Catalan "Valentine's Day".
If the tradition of the red rose comes from an ancient legend, the books' tale was born in 1930 when the writer Vincent Clavel launched this initiative. Besides the great knight, the writers Miguel de Cervantes and William Shakespeare also died on April the 23rd; therefore, there is no better day than this one to celebrate culture, courage, and love in a city that embraces the beginning of spring.