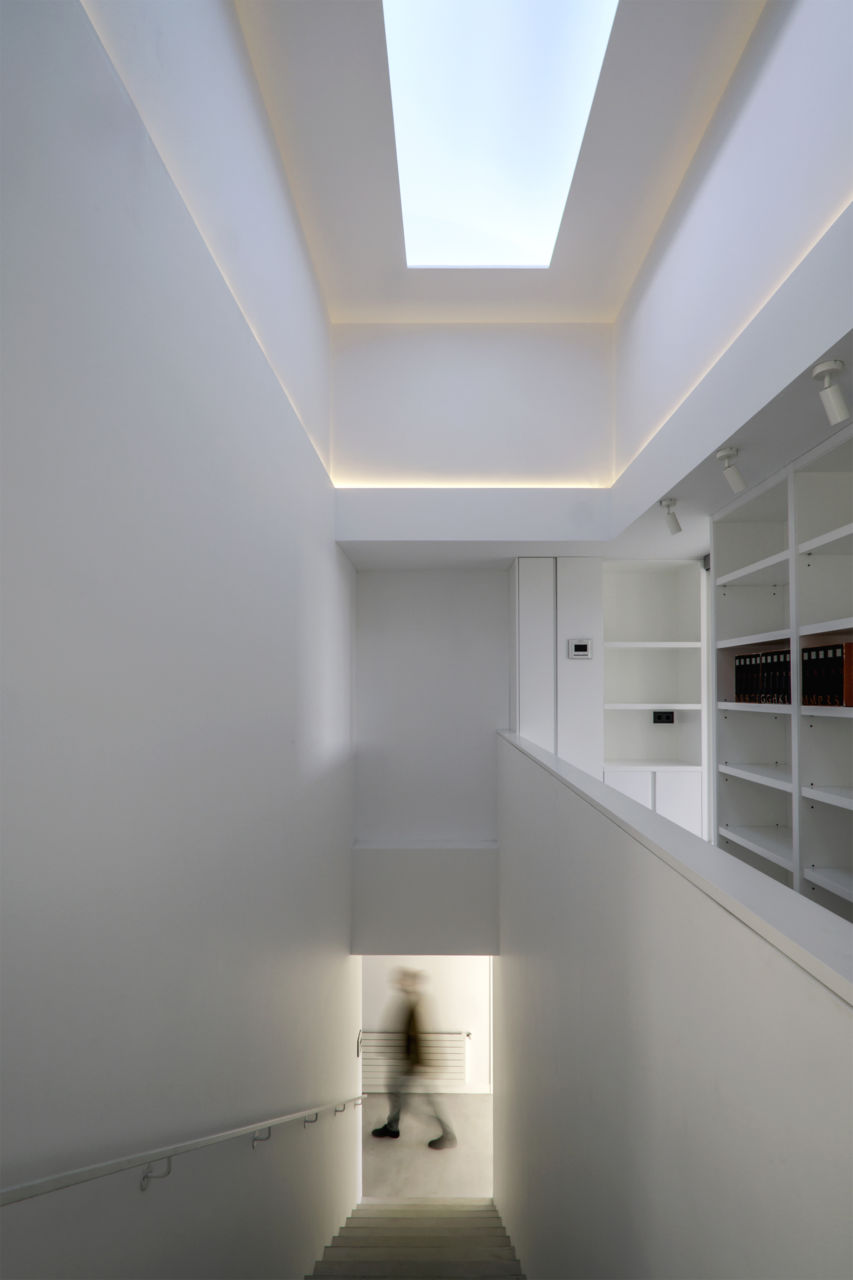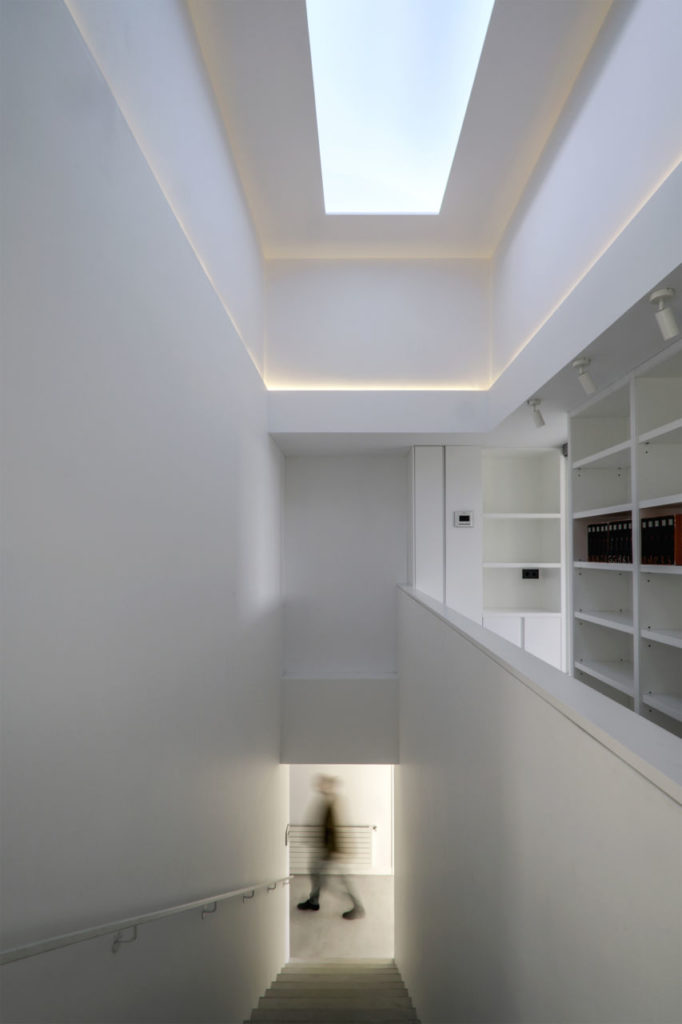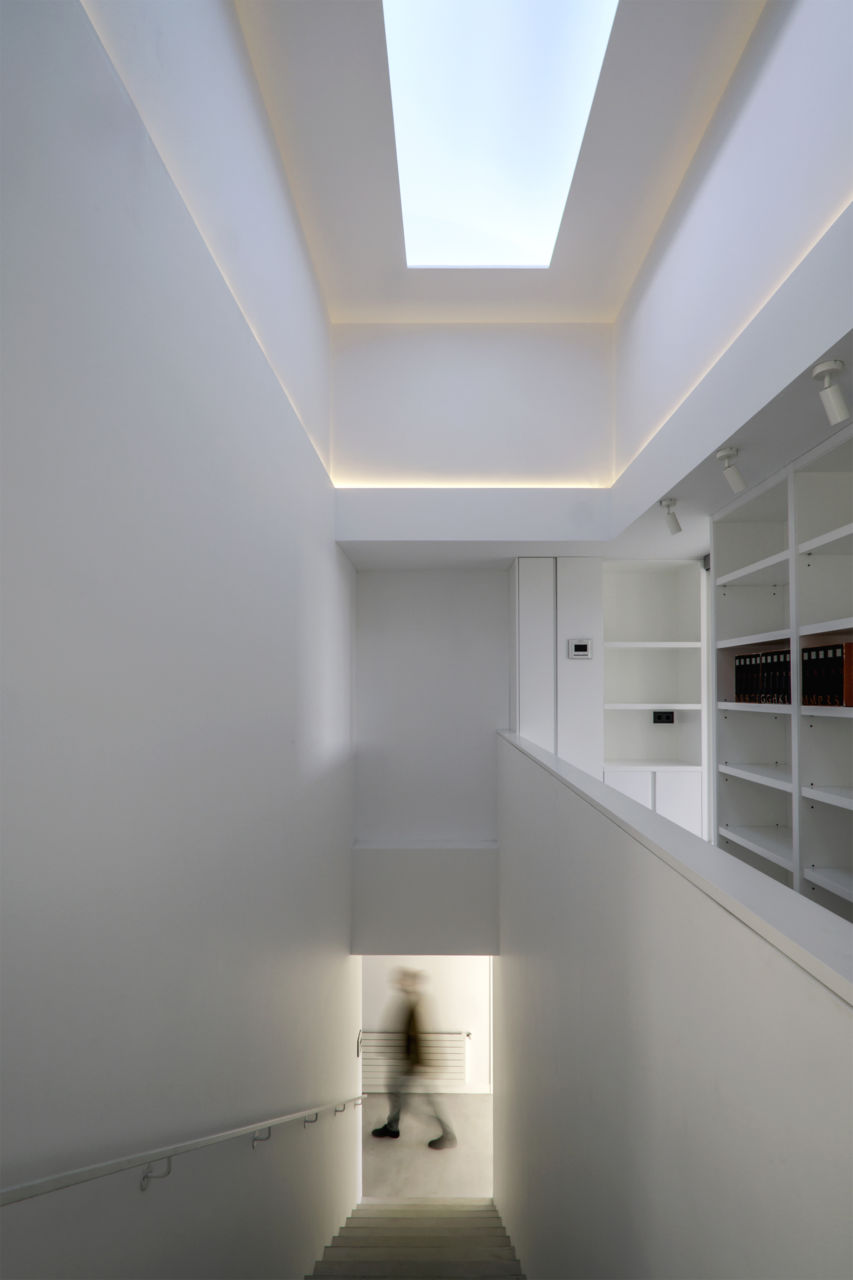 Ph. Maria Doce
Many artists have made artificial light their precious job. Among them are Fontana, Flavin and Turrell, architects and artists, who create new spaces using neon light and LED. Environments where man is the protagonist, free to choose his intimate and personal journey.
Lucio Fontana, since 1948, devoted himself to the study of artificial light as the overcoming of matter. According to the artist, the neon light or the black light of Wood's lamps amplify the intimate perception of what surrounds us.
The black light, almost imperceptible to the human eye, modifies the environment and makes the perception of it and the movement unreal. Space is no longer the container of the work but also becomes the work itself. The visitor is enveloped in a perceptive ecstasy in which emotional reactions are amplified, which forces him to seek a balance between his intangible interiority and his physical and real body.

1.L. Fontana – Struttura al neon  IX Triennale di Milano, 1951  2.L. Fontana – Ambiente spaziale con luce nera, 1948-49
Since the early 1960s, the New York artist Dan Flavin has been investigating the impersonality of neon cold light in relation to well-defined architectural environments, which are modified and dematerialized thanks to artificial light and are perceived by the visitor in an enveloping way, deep and personal.
The Untitled work of art, the central element of the restoration of the Red Church of Milan, invades the entire project, exalting its pure volumes. The blue, pink, golden and ultraviolet lights accompany the visitor from the entrance to the apse with a chromatic progression from blue to gold, from night to daylight.

3.D. Flavin – Untitled – Milán, 1996   4.D.Flavin – Corners, 1963
James Turrell's works of art are totally focused on man, and his light art is pure spiritual experience.
Most of his projects are conceived as places for meditation and introspection where the only thing that is perceived is the light, strictly artificial, that transforms the architectural space into an infinite luminous source. For the observer, who is in a space without objects, points of reference or physical perceptions, all that remains is to turn his gaze on himself in a silent reflection on his own being.

5.J.Turrell – Breathing Light – 2013  

6.J.Turrell – Aten Reign – 2013
Pure, clean and minimalist is the Casa Bellavista skylight created for the client by Wortmann Architects. It is a double height space, naturally illuminated by a light that comes from the North made indirect and diffuse through a meticulous architectural composition. But the magic begins when the LED light invades the space, transforming it into a poetic space, dedicated to intellectual activities. A meditative space in which the user is immersed in blue, pink, yellow and golden lights inspired by the sunrises and sunsets of the Costa Brava.

7.Wortmann Architects – Casa Bellavista Skylight – 2017 – WA in collaboration with light architect Michela Mezzavilla of reMM Studio
C.P.