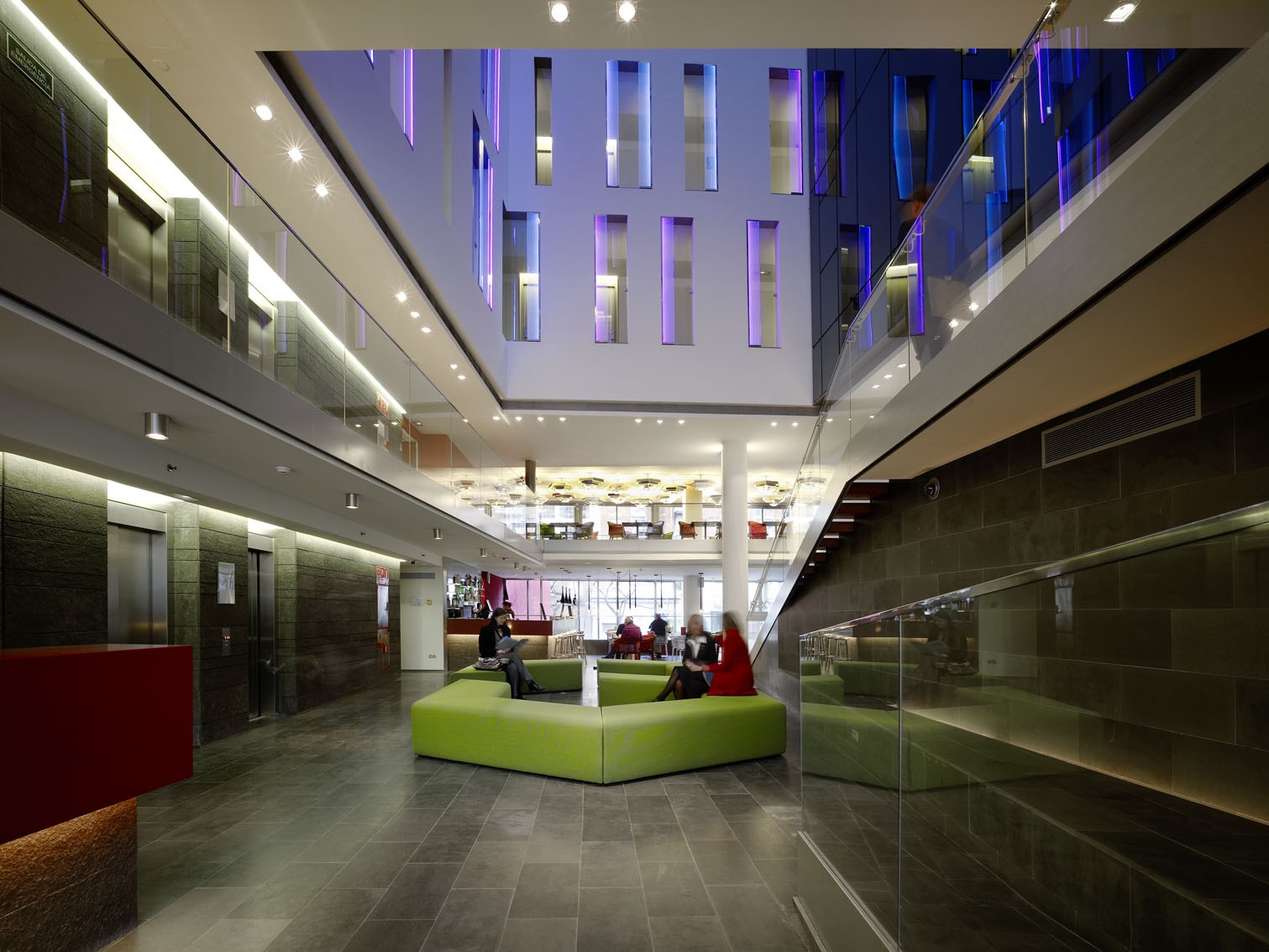 Our architecture studio in Barcelona has been doing a research over our past projects, after more than 20 years of experience in construction, we are prepared to look back and analyze the common features we find in our projects.
From our first residential projects to our last renowned hotels in the city of Barcelona, we have always maintained a close relationship with our client, aiming to fight his threats and fulfill his necessities. We have to understand the client needs to deliver the best project for him and his company, resolve steadily to involve the client in our creative process and let him perceive the importance of what a good design can do for his business goals.
As Barcelona Architects, our designs have always been inspired in the architecture of the city, an scene clearly marked by two notable moments over centuries of history. The first is what we used to call Catalan gothic, a peculiar and very austere style which created in the city one of the most beautiful churches of universal architecture: Santa Maria del Mar. The second, the stellar Catalan and specially Barcelona architecture period called Modernisme,
which left us the contribution of big names as Gaudí, Domench i Muntaner, Jujol, and great buildings like La Pedrera, el Palau de la Música or the Temple of Sagrada Familia, but also a collection of uncountable and anonymous buildings, facades and stores designed with a very high quality by modernist artists.
This scene helped us to inspire our most significant projects, such as Hotel Ayre or our most recent Hotel Picasso where we have taken into account the historical background of the surroundings creating architectures which naturally emerge from the passage of time with common points in their approaches, processes and outcomes.
After twenty years of work we may define ourselves as autochthons Barcelona architects declaring the common features of our buildings as an architecture closely linked to a genuine catalan style as well as it integrates architectural influences from abroad. Projects that avoid limelight and dissolve in their environment but which use the materials as a fundamental tool of expression.
We also care a lot about the people who is going to live in our buildings, so we design an architecture useful and comfortable for its dwellers. And lately caring as much for the environment, defining an economy of resources with no intention to exhibit but being responsible and aware of our contribution as architects to the sustainability of the planet.
And finally, we define our architecture as experimentation, a process of creation in every project based on rigor and constancy as a coherent response to a world in constant change.
Images: Interior hall at Hotel Ayre; Roof Terrace at Hotel Ayre; Hotel Picasso Facade