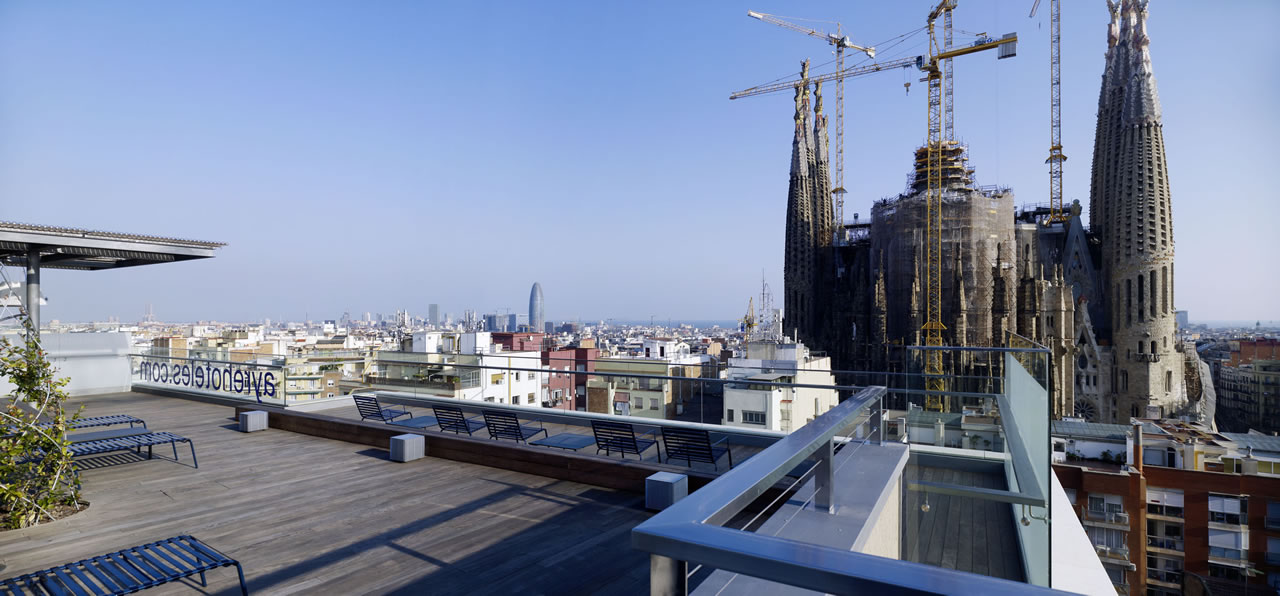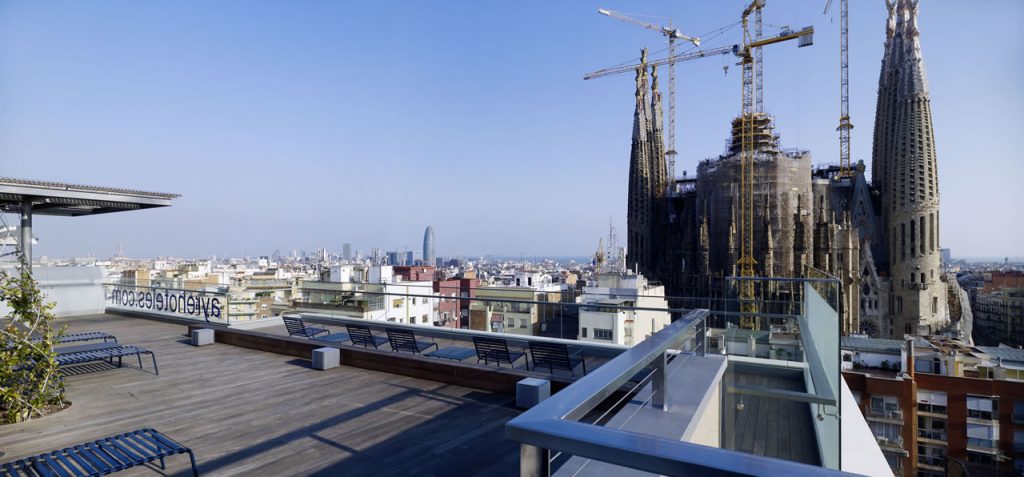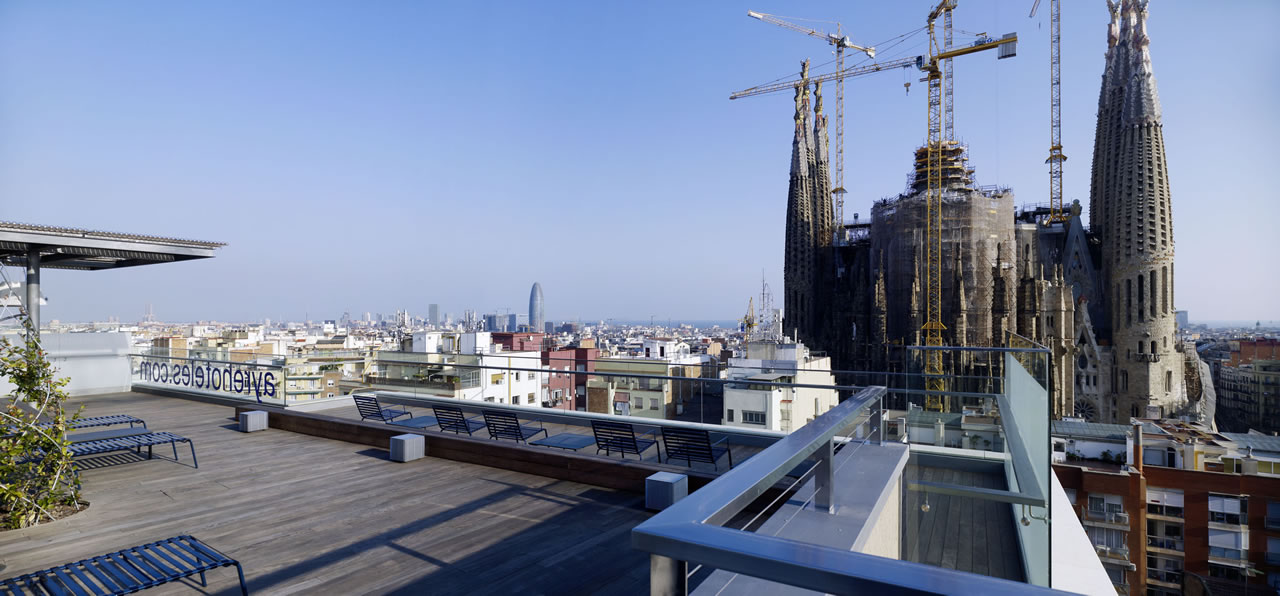 The latest issue of the Austrian magazine Architektur dedicates the cover and a full article to the project Hotel Ayre designed by Wortmann Achitects. The hotel, located in Rosellón street in Barcelona, in front of the temple Sagrada Familia, openned in 2009.
The magazine emphasizes energy efficient systems among which highlights the hot water production through a solar tube system that combined with a gas microturbine is able to generate 100 percent of the thermal energy demand. The hot water is stored in two tanks of 2000 liters to satisfy the peak demand. Additionally, the building has a recycling system for waste water which is used for toilets.
The central courtyard is also an important element in terms of sustainable architecture, the geometry of the space combined with a ventilation system contribute to generate a comfort climate inside the building. The ventilation was designed following bioclimatic principles: using natural air currents to create the optimal conditions according to the season. In summer, the excess heat during the day is lead through mechanical ventilation to the windows located in the roof of the dome, while during the night, when the weather cools outside, the air is introduced back into the building. In winter, dome windows are closed to trap inside the heat generated by the greenhouse effect.
You can find more information about this project on the following link:
https://www.wortmann-architects.com/Projects/