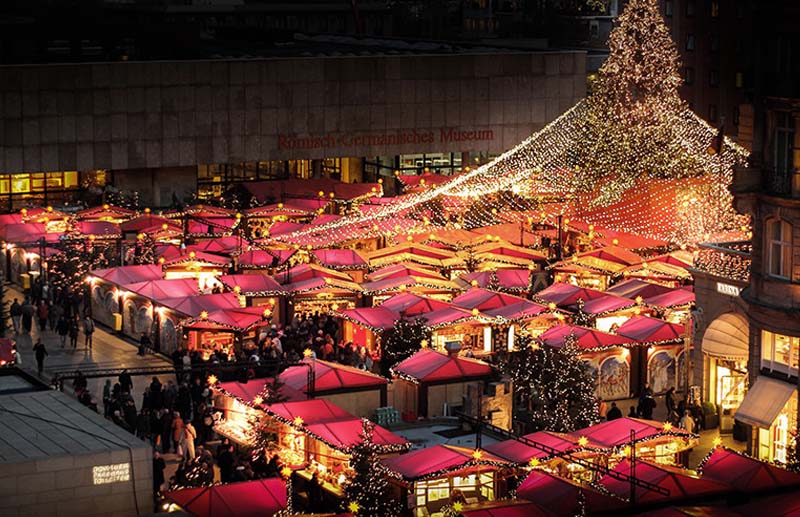 Christmas markets began in the High Middle Ages to fulfil the food provisioning for the coming harsh winter. Nowadays, winter is a wonderful time to visit the most inspiring Christmas markets, such as:
Cologne
The Cologne Christmas market is among the most beautiful in Germany. No less than seven markets can be found in the city during that time of year, but the most notable one is set up in front of the cathedral with its gigantic Christmas tree, glowing with lights.
Many people meet outdoors with their friends and family, enjoying a nice Glühwein or Frankfurter! Glühwein (mulled wine) is the favourite way to fight off thirst and cold, but Feuerzangenbowle (its rum-soaked version) also has plenty of fans.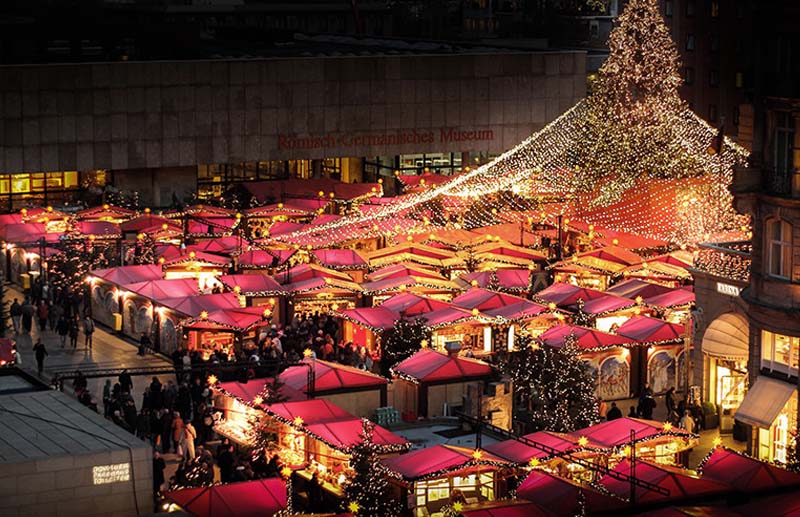 Cologne.
Vienna
Vienna is the quintessential Christmas city. When the holiday approaches, almost every square is filled with traditional wooden stalls. Viennese Christmas market keeps the true spirit of the holiday and transport visitors to a fairy-tale, in part through the lighting and the care.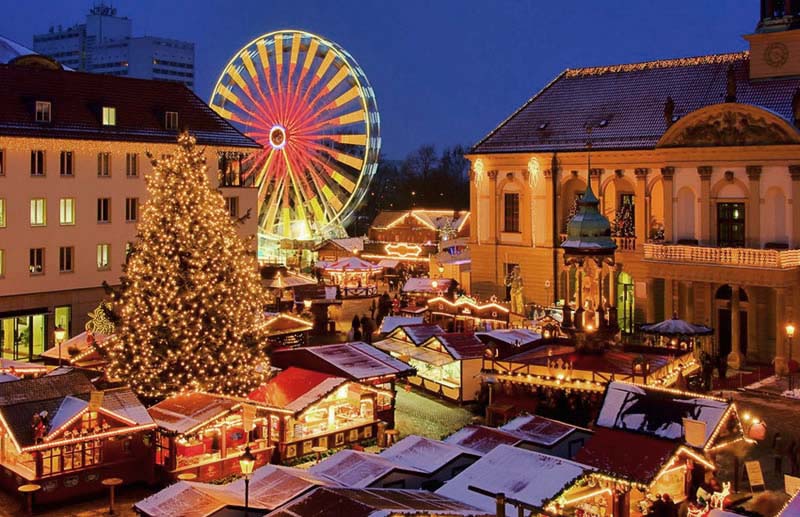 Vienna.
Copenhagen
About half a million lights illuminate its Christmas market, made up of around a hundred stalls where you can buy Danish traditional products and try out its finest specialities. Something sets it apart – all through December, the lake is turned into a skating rink. Together with the fairground that is set up inside the Tivoli Gardens, make it the ideal Christmas market for families with children. Parents will also find things that appeal to them – such as excellent restaurants with live music and stages with music, dance and theatre performances.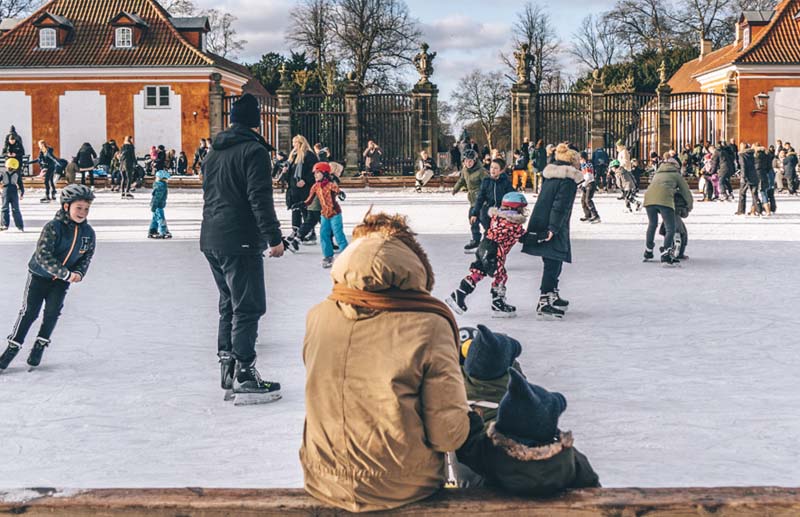 Copenhagen.